Live Rocket Launch in Kazakhstan
Come along to see a Soyuz rocket blast into orbit with 28 Mio horsepower.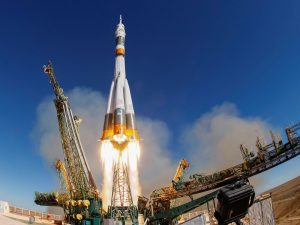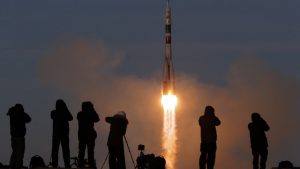 The moment when the umbilical towers fall back, when your pupils widen and your gaze is fixed on this living spacecraft, when you hear the roaring sound of the four boosters ignite, the goosebumps that run all over your body, the Russian voices that echo through the desert announcing what you have been waiting for: LIFT OFF!
The impressions during a Soyuz launch in Kazakhstan are so vivid and breathtaking that they have the power to linger with you for many, many years.
We give you even more space! Come with us and join this incredible adventure exploring Moscow, Baikonur and the Kazach desert, watch a Soyuz lift off and watch how 3 astronauts make their way to the International Space Station.
How? Contact us! And let the journey begin!
Tour description:
Whole inclusive DEAL! 7-10 days, depending on the launch season
Tour start/end: Moscow
Flights to/from Moscow to/from Baikonur
Ground transportation in Kazachstan
Hotel in Baikonur during the launch campaign (3-4days)
Visits: Museum, Soviet Monuments, Spaceflight Monuments in Baikonur, Market, Buran Spacecraft, Proton Launchpad, Cosmonaut Hotel and Alley
Soyuz Roll-Out and Soyuz Launch, 1.4km from launchpad
Access to Baikonur Cosmodrome
2021 launches:
April 2021, Baikonur, Kasachstan
September 2021, Baikonur, Kasachstan
Become part of the group – Reserve a seat!