…behind Space Time Concepts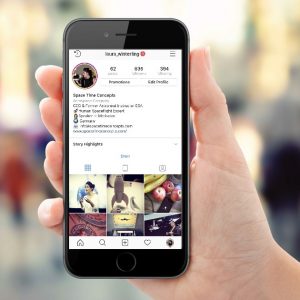 Space Time Concepts was established in 2016 after a year-long preparation process, setting up a business plan from scratch, finding the right starting point for initiating a collaboration with the European Space Agency at the European Astronaut Centre EAC in Cologne and streamlining all processes to hit the start button for our first mutual project.
One of the hardest parts definitely was finding a suitable name for a the company. It took quite some time and starring many holes onto walls before it dawned that if ever we wanted to work  in this broad field of event management as a business partner with the special something, there are two things that would always be essential – enough space, literally and figuratively, and, of course time!
The Space Time Concepts were born in May 2016 and with more than a crying eye Laura left her job as an Astronaut Instructor for ESA at the EAC . After a decade of living and breathing human spaceflight it was a tough decision, at no point easy, but the best jump she ever dared to take.
Space Time Concepts is now the hub to the European Astronaut Centre in Cologne when it comes to commercial tours and small events. Hundreds of people have been visiting the EAC since we started the tours officially in mid 2017 and the number of scheduled tours is steadily growing.
Along the way, in 2017, Laura was asked whether she was keen on bringing her stories, insights and lessons learned to the outside world on a broader scheme. She is now affiliated to 3 of Europe's top speaker agencies and travels to more than 40 locations each year to take interested people from various backgrounds and levels with her on a journey into orbit. Showing the parallels between human spaceflight and current business strategies, Laura is now invited to functions, events and conventions all around the planet.
|We Give You Space| is our slogan – to inspire and motivate others to step into this fantastic world and take a piece with them along their journey, to remind them, that it is indeed possible to reach the stars and dare to dream big!
ESA | EAC

The European Astronaut Centre (EAC) is part of the European Space Agency (ESA).
It is based just outside Cologne in Germany and it is here that astronauts from across the globe come for a variety of training sessions in preparation for their mission to the International Space Station (ISS).
Working alongside other nations on the spaceflight programme and future endeavours makes EAC an exciting, interesting and inspiring place to visit.
Laura Winterling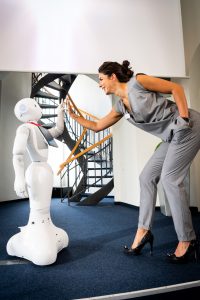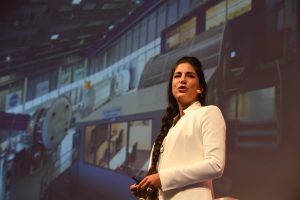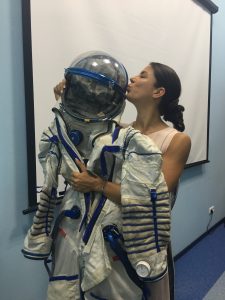 since 2016

2008 – 2016

2007 – 2008

2001 – 2007

CEO of Space Time Concepts Ldt, Keynote Speaker

Astronaut Instructor for ESA

Astronaut Support Officer for ESA

BSc.|MSc. of Physics
Laura has been teaching spacecraft systems to international and European astronauts for over a decade. With a background in physics she became an Astronaut Instructor for the European Space Agency in the field of spacecraft systems and spacecraft sensors. As a member of two of ESAs main Astronaut Training Teams she was responsible for the training of the dynamic phases of ESAs Cargo Vessel ATV and the Lift Support System of ESAs space laboratory Columbus.
The International Space Station (ISS) Program also gave her the chance of teaching flight controllers in various Mission Control Centers around the globe. She spent time in Toulouse, France, Moscow and Houston, was sitting in during real-time operations on board the ISS and observed 2 manned Soyuz launches in Kazakhstan.
With a big love for human spaceflight she now took over part of the Event Management at the European Astronaut Centre, Cologne, Germany. With 10 years of work experience in the space business she is also an  accomplished motivational speaker and presenter.
Laura is happy to share her unique and interesting experience of her career in Human Space Flight at functions and events. She will give the audience an exclusive insight in modern space flight ventures accompanied with her very own personal experiences gathered around the globe at International Partner Sites like NASA in Houston and Roskosmos in Moscow, as well as Soyuz Rocket Launches from Baikonur, Kazakhstan.
For booking inquiries feel free to contact us!